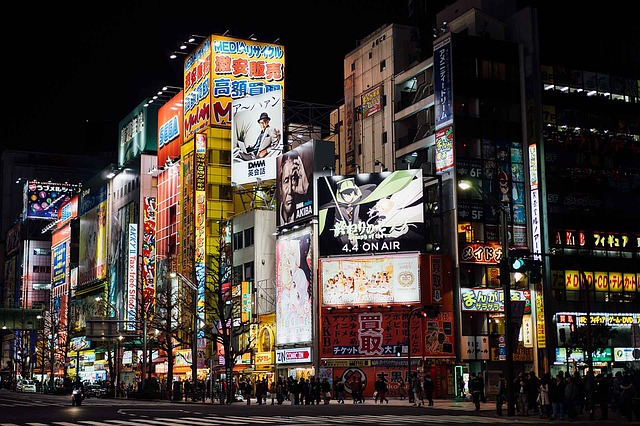 Are you enthusiastic about anime and video games?  Then you won't want to miss out the journey to Akihabara.
In fact, action figures can be found pretty much everywhere.  You can easily spend hours finding your favorite figures.  Medium quality would cost you between 3,000~5,000 yen.  There are also maid cafes scattering around the area.  Be warned though: they are rather expensive.  Visitors may find it rather bizarre with the maid cafes but the experience would be memorable.
Arcade centers are also available; and some of them are massive!  The Sega centers would be the must-visit place for arcade gaming.  You can readily find claw machines of great variety.  Electronics are on sale too; but the range may not satisfy some niche buyers.  Be aware of the region-lock if you plan to buy electronic gadgets.  For instance, the PS4 is set for Japan only.
Source: TripAdvisor
Famous themed bars are the highlights in the area, such as Gundam Cafe or AKB48 centres.  Don't forget to check them out if you're an enthusiast.  In general, the toys and electronics are not less expensive than other areas like Amazon store; but if you search harder you would still find some good bargains.
Source: TripAdvisor
The duty-free souvenir shops can be found easily.  The wide range of selection will cost you some time to find your favorites.  While electronics stores are closing due to economic turmoils, Akihabara is still the hub for Japanese culture.  It is undoubtedly the definite place to search for animes, mangas, adult toys and video games, not to mention the entertainment value it offers.